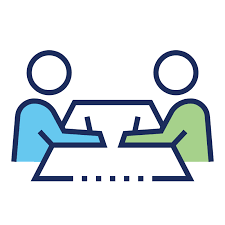 Vocational Degree
Vocational Degrees Offer Flexible, Lucrative, and Direct Paths to a Career
Before vocational training was formalized, aspiring tradespeople and craftspersons would have to seek the guidance of an experienced professional in the field, sometimes spending years as an apprentice before earning the right to work for themselves. In the more recent past, vocational degrees entered the picture, but were limited to specific trades like welding, carpentry, and automotive repair. Today, there are many educational options for those looking to enter a vo-tech career, and the number of career choices has ballooned as well. Travel agent, property management, floral design, computer networking, and even commercial pilot are all examples of career options available after earning a vocational degree.
Vocational training is a highly specialized kind of education that focuses on practical applications of the skills required for success in a specific role. The degree programs abstain from gen ed classes and take a hands-on approach to instruction. Vocational programs are all about getting people to work, and have a relaxed approach to theory or traditional academic skills.
There are many institutions that can provide a vocational education. Career colleges, technical schools, and community colleges all offer VET programs, which means you could earn an associate's degree, a certificate, or a diploma. Many states in the U.S. have vocational high schools as well, and these might offer certificates or licenses to adult students too. For more technical programs like computer programming, you will find online educational options as well.
No matter the name of the institution, there are some common factors that a vocational learning environment should include. For example, they should be accredited by a governing agency associated with or at least respected in the field you're entering. This becomes especially important if you'll need some sort of license to work.
Class sizes should be as small as possible to maximize the amount of personal attention a student gets in their training. You might also want to see how much customization is possible for your degree program (for example, whether some courses can be taken at night or online). Instructors of smaller classrooms can often allow a bit more flexibility.
The size of the class might also impact the opportunity for hands-on learning, the hallmark of the vocational education. When investigating a potential school, look for clinics and labs that make sure you put what you're learning to use in a safe, controlled environment. A school that has internship agreements with local businesses is likely a good choice as well.
Considering a vocational career, but want to know where the money's at? No problem! There are a lot of lucrative vo-tech options. Dental hygienists and nuclear technicians both average about $70,000 a year, and radiation therapists are close to $80,000. Ever wanted to drive a train? Locomotive engineers average $85,000. And if your passion lies in sharing the joys of a fit lifestyle, personal trainers average about 56K a year.
FIND COLLEGES FOR VOCATIONAL DEGREE