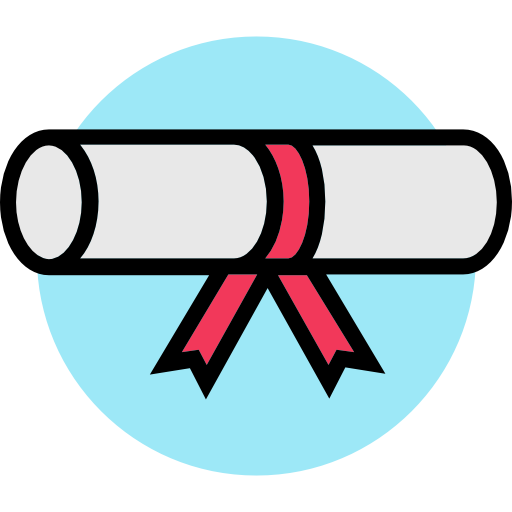 Associate's Degree
Associate's Degrees Are Accessible, Affordable, and Time-Friendly Ways to Gain a Postsecondary Education
There are two main ways to look at an associate's degree. The first is to consider it as the freshman and sophomore years of a bachelor's degree. Finishing the first two years of an undergrad degree at a community college and then transferring to a four-year university can save a person or family thousands of dollars in tuition costs. Also, if someone is sure they want to earn a bachelor's degree one day, but aren't yet sure what to major in, an associate's degree can give them access to higher-paying jobs than a high school diploma while they gain real-world experience and decide what to do with the rest of their lives.
The second is as a way to enter a career that requires an associate's degree. This approach will certainly provide more career options than a high school diploma alone, and some professional roles that only require an associate's degree pay surprisingly well. Radiological technologists, for example, average around $55,000 a year, and paralegals can easily earn upwards of $40,000. Computer network support specialists average about $60,000, and web developers are in the same ballpark. Registered nurses with an associate's average around $65,000, and can easily spend the rest of their careers earning higher and higher degrees, thus commanding greater and greater salaries. In fact, according to a Georgetown University study, almost 30 percent of workers with an associate's degree reported earning more money on average than their bachelor's degree-holding peers.
One of the really great features of an associate's degree is that you don't necessarily have to choose between an academic or professional path. You can have it both ways: you could earn a hospitality management degree, for example, work for a few years, then transfer those credits to an accredited university with a four-year hospitality management degree. There are three different kinds of associate's degrees to be aware of though, each with their own strengths:
Associate of Applied Science

: The AAS is designed for those seeking employment in a specific field or trade as soon as they graduate. If focuses on practical knowledge and industry-specific classes that will help a graduate hit the ground running once they've accepted a job offer.

Associate of Science

: As the name implies, the AS has a strong focus on STEM classes, and is popular among those who want to work in healthcare, law, computer science, and the physical sciences.

Associate of Arts

: When you're certain that a four-year liberal arts degree is in your future, consider the AA. The focus is more on arts and humanities courses. It's not an impractical course of study though – grads with an AA do well in sales and management roles.
Associate's degrees may well be one of the best-kept secrets of the higher education world, and at the very least they represent a practical and affordable way to begin a lucrative career.
FIND COLLEGES FOR ASSOCIATE'S DEGREE